Careers & Internships
FIND A CAREER WITH HUMAN PURPOSE.
Join the 6,500+ Havas Health & You people around the world who didn't come here for a job; they came here to live their purpose.

Find your new job at Havas Health & You
Join us and find your purpose.
A career at Havas Health & You is so much more than a job; it's an opportunity to make a difference in the health of others.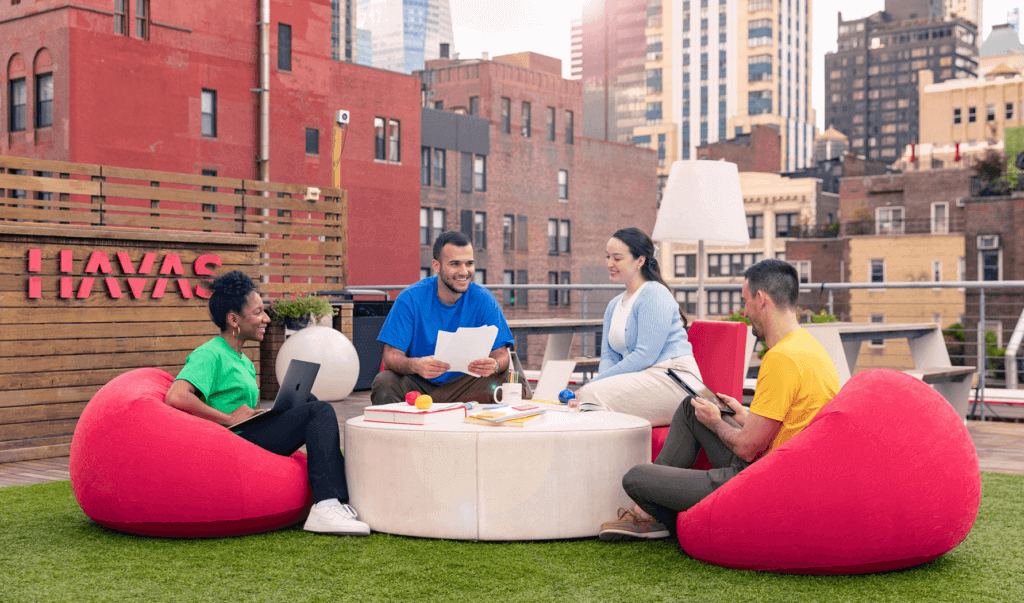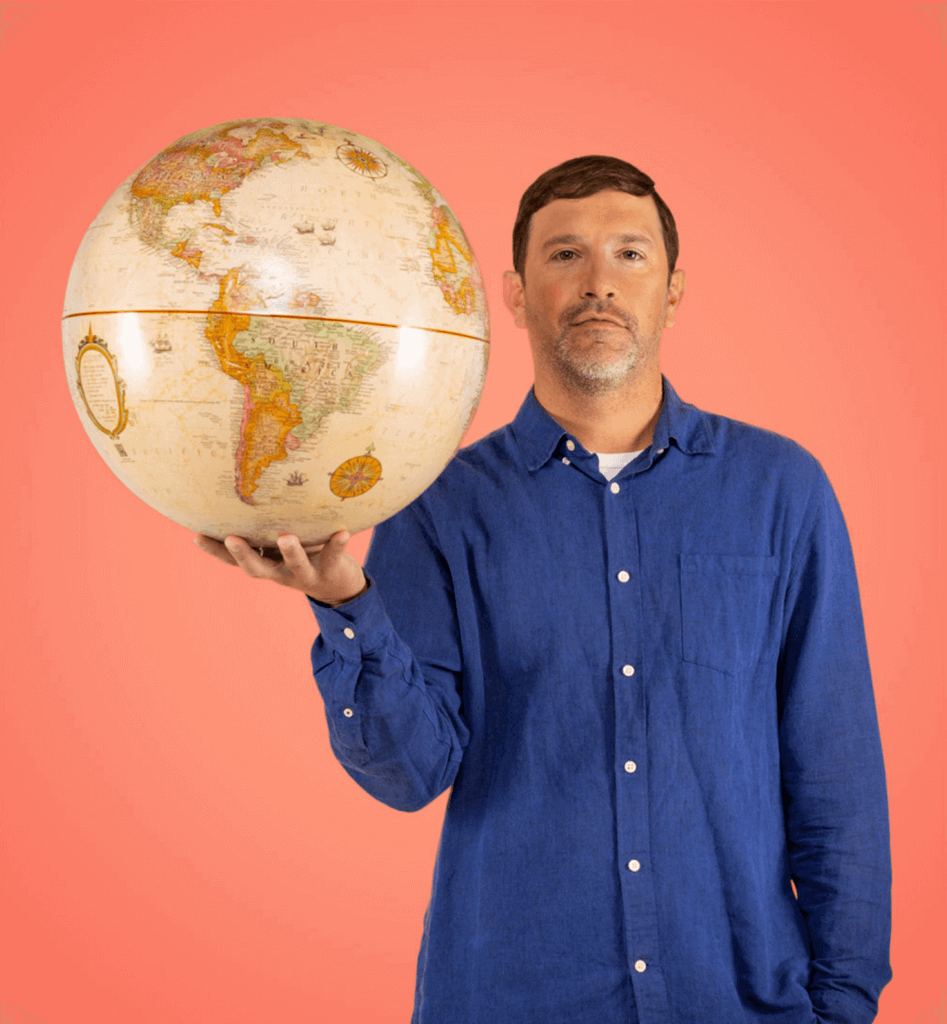 We aren't just the world's largest health and wellness network. We are over 6,500 strategists, business leaders, writers, designers, doctors, nurses, lawyers, project managers, and more who make each other and the world better.
Together, we launch breakthrough treatments. Together, we serve the underserved. Together, we help the planet emerge from the fog of COVID-19 with health, vitality, and joy.
A hybrid work world needs and deserves hybrid perks, so we launched Havas Health & I Benefits in 2022. This industry-leading benefits package puts mental health, wellness, commuting savings, and home office needs front and center.
Find Your Purpose

Purposeful Benefits*
Work on your tan
Lather on the SPF and take an extra day each month in the summer to enjoy the beach, a ball game, or a good book.
Get some Headspace
Put in your headphones and be kind to your mind with a complimentary subscription to the Headspace meditation app.
Furry Friend Insurance
Friends are the family you choose. Now you can give Tigger or Fido the healthcare they need without worrying about unexpected medical bills.
Sabbatical, baby!
Sometimes we all need a reset. Every 4 years, our employees are given a chance to do that with 2 weeks of paid sabbatical.
REMOTE WEEKS
Visit friends and family, see a new city, and enjoy the flexibility you may need to accommodate any life event.
HEALTH & FITNESS
Reimbursement for: CitiBike, Equinox, Crunch, NYSC, Obé Fitness, Peloton, iFIT, and Apple Fitness+.
*Benefits vary depending on location.
Havas Health & You has a dedicated and empathetic global workforce that brings our shared mission of Human Purpose to life, and in turn makes us one of the best companies to work for.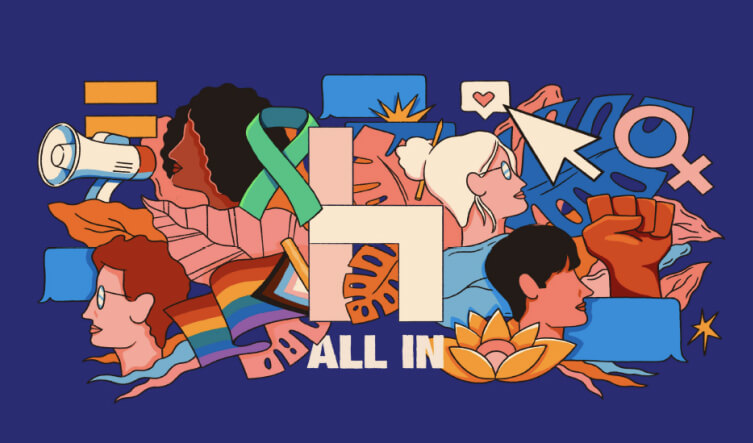 Havas is All In on DEI&B
Diversity, Equality, Inclusion & Belonging is in the DNA of every Havas office. Our Havas All In Program supports our commitment to DEI&B. Established in 2018, Havas All In has 150+ initiatives in 35 countries that help us support and draw strength from our diversity. Across our global network there are different cultures, abilities, languages, and different skin tones — all of which make us and our work better.
The Fellowship Program*
Our breakthrough Fellowship Program is a year-long, full-time, entry-level position for people beginning their careers. You'll get hands-on experience and learn the business of health and wellness from the best people in the industry. This won't just be your first job; it's a year that will likely change your life.
Apply for a Fellowship

Generation H Internship Program*
Imagine an 8-week program that becomes a launching pad to a career with purpose. Generation H introduces students to how inspiring working in health and wellness can be. Our internships are an opportunity to work with real clients and solve real problems. There's a reason so many of our interns come back after graduation for full-time careers.
Apply for an Internship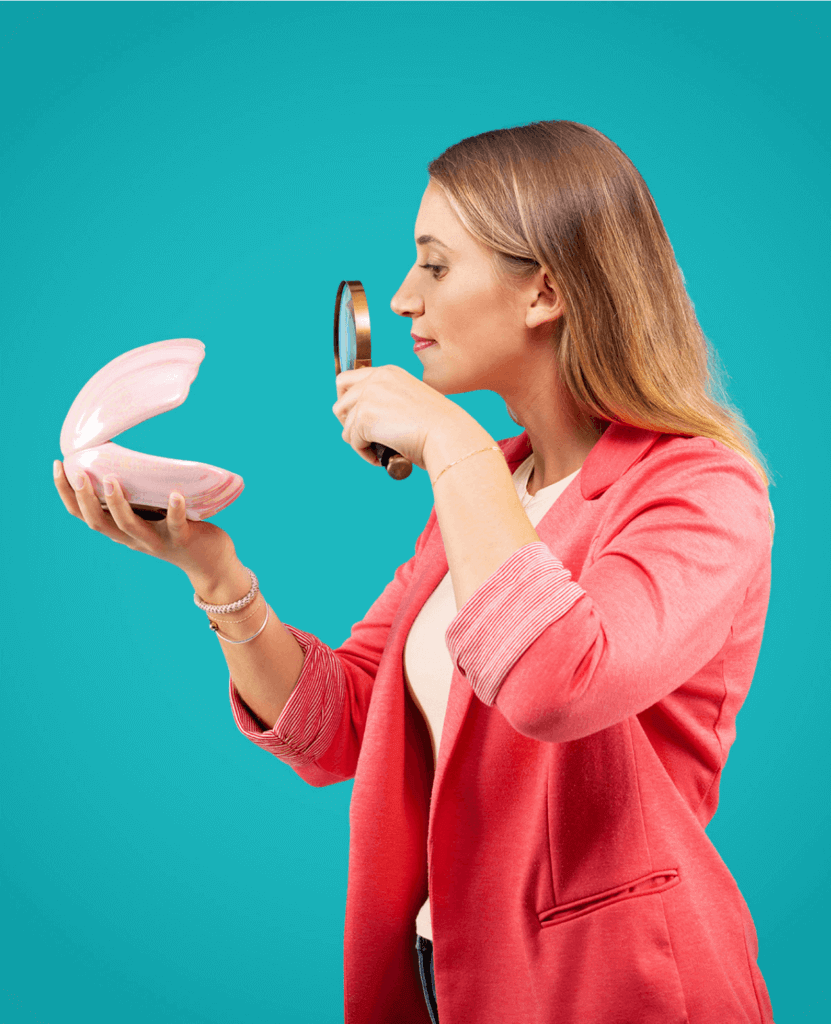 *Programs vary depending on location.
Meet People with Purpose
Every member of our community has a reason to be here, a part of their history that drives their purpose. Take a moment and see what inspires us.
120
Health and Wellness Clients
More stories of purpose from around the World
Want to see why more of our members grabbed their opportunity?
Browse By Category
Load More Categories

We're in your neighborhood
With 200+ offices in 70+ countries, if you're there, Havas Health & You is likely there, too.
View All Locations

Career opportunities are only part of our story
Curious to learn more about the Human Purpose Network? You've come to the right place.